Radio Station Valuation
Valuation Services, Nationwide
A service of Clifton Gardiner & Company, Broadcast Brokers


Basic Valuation
A complete basic valuation uses several industry standard metrics, including cash flow, people covered, comparable sales and others.
Stick Valuation
A stick valuation is used for properties that do not have meaningful operating cash flow. It considers "people covered", or POPS, and is a well-accepted method.
WE PREPARE FAIR MARKET VALUATIONS FOR RADIO STATIONS, NATIONWIDE
Clifton Gardiner & Company provides radio station valuations to owners, lenders and many others for a variety of requirements. We can propose a valuation for any requirement, large or small. We are well known and respected in the broadcast industry for the accuracy of our valuation reports.
There are several reasons why an accurate up to date value of a radio station needs to be determined:
An owners peace of mind, including an update of industry radio station values




A corporate restructuring




Estate planning and settlement




Financing of an acquisition through a financial institution




Preparing for the sale of a station(s)




Preparing for the purchase of a station(s)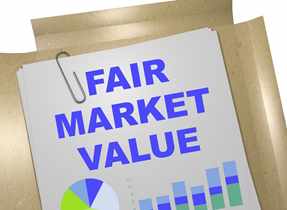 Radio Station Valuation Quality Policy
We carefully research the property, using multiple sources and data bases. For each valuation, we study recent similar sales in the multi-state region around the property to develop a "real-life" picture of comparable sales.